Ring of Fire is a Napa Valley catering service featuring wood-fired BBQ, hand-forged pizza's, and more.

Our food is the right combination of spicy and sweet. From our now famous BBQ Ribs, to Brisket, to a whole-hog roast, the meat is slow smoked and fall-off-the-bone delicious. And the Pizza's, fire-toasted inches from a hardwood flame deliver thin-crusted, flavor balanced, melted cheesy goodness. Adding to our core offerings, we also fill you and your guests with everything from Cornbread and Ranch-Gordo Cowboy Beans to Grilled Hog-Island Oysters fresh from the sea. If that doesn't get your mouth watering, then let us show you more.

We caterer weddings, corporate events, private parties, celebrations, and festivals with service for up to 400 guests all over the Napa Valley and surrounding areas.
(Ring of Fire provides truly unique catering featuring wood-fired BBQ, pizza, and more for your wedding, corporate event, or party.
Brisket? You bet. Pizza? It's what we do. Hungry enough to eat a whole hog? We'll put it in sliders and tacos.

There is something magical that happens when you take opposing flavor forces and melt them together in a red-hot wood fired brick oven. Here, spicy meets sweet in a culinary mashup that's both bold and beautiful.

Ribs. Links. Oysters. Shrimp. Salmon... Whatever gets your mouth watering and your fingers full of sauce, that's what we love to make. Menus are customizable, but we never stray from that incredible edible combo of sweet and spicy that we are known for.
The Ring-of-Fire Truck

Military Truck
+ Shipping Container
+ Wood Burning Oven
= Ring of Fire. 

This is not your Grand Pappy's food truck. It's not a food truck at all really. Except for the fact that it's a truck. And you get get food from it. This statement-making ten wheel beast has become an integral part of our client's events, making ROF more than just the caterer, but part of the whole event experience.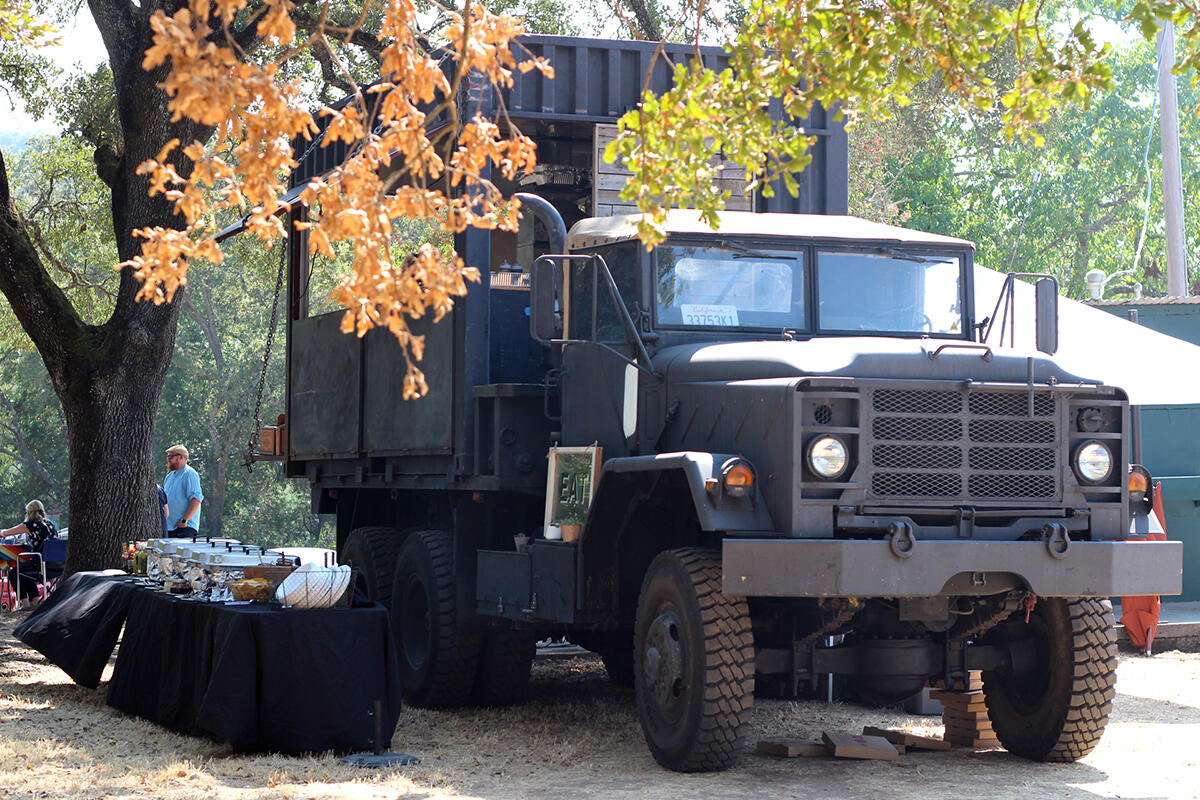 The PieCycle: Ring of Fire Sidewinder

The ROF Sidewinder PieCycle answers the age-old question what if someone put a wood-burning oven on a trailer and pulled it behind a motorcycle with a side car? Well, challenge accepted. Tagging along for larger events, or arriving on it's own for smaller gatherings, the Sidewinder PieCycle is capable of providing 900cc's of catering performance.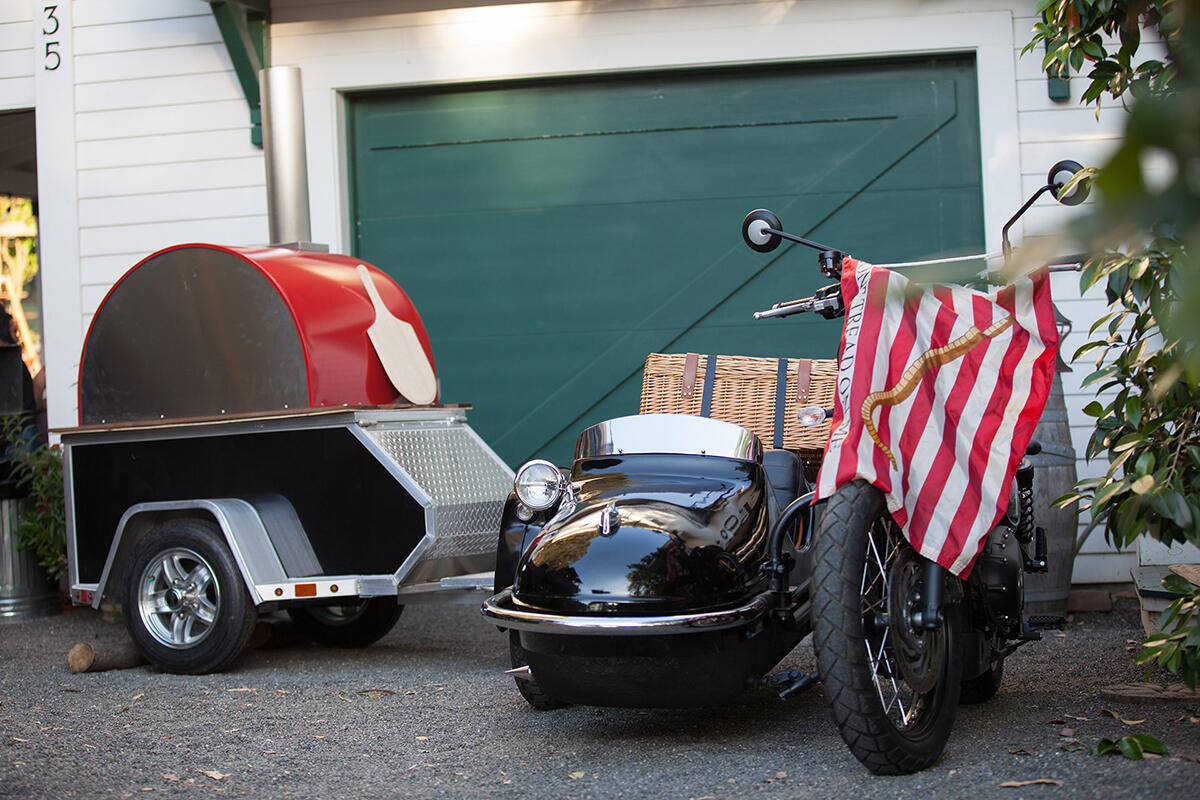 Who's Hungry?
No one after we're done. Planning a 300 person wedding? Throwing a music festival? Someone Turing 16 or 96? Ring-of-Fire will be there and fill your guests full of amazing pizza, crazy-good BBQ and all the Ceaser, Carnitas, or Cowboy Beans they can handle. And we'll do it all with a smile! We can help scout the location, manage some of the logistics, even bring a corn-hole set and some music for that extra element of fun.
Weddings

Receptions

Corporate Events

Celebrations

Music and Art Festivals

Carnivals or Fairs

School Events

Private Parties

Community Events
*Remember, we are a catering company, and not a retail "food truck" – meaning we don't sell individual pizza's or plates from the truck directly.